Welcome to Flamingos 2 Go
*

*

*

*

*

*

*

*

*

*

*

*

*

*

*

*

*

*

*

*

*

*

*

*

*

*

*

*

*

*

*

*

*

*

*

*

*

*

*

*

*

*

*

*

*

*

*

*

*

*

*

*

*

*

*

*

*

*

*

*

We specialize in renting out special occasion yard display rentals to make the guest of honor feel, well…honored! Our pink flamingos, stork yard signs, and over the hill buzzards are just a few of our most popular yard display & decoration rentals that are lots of fun for 40th and 50th birthdays, sweet 16, new baby, and much more! What could be a better gift than a flamingo flocking?!!!! Click around and get ready to smile.

Have you seen our fun Video?!!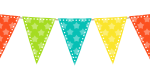 New!
We are looking for Party Businesses to add to our upcoming Party Business Directory!  Please take a look & help spread the word to the best party & special occasion businesses!! Check out the Party Business Directory Submission Request Page for more details.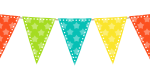 We help celebrate any occasion!
First Birthday
Princess Birthday
Happy Birthday
Smiley Birthday
Teenager Inside: 13th Birthday
Starry Birthday
Sweet 16 Birthday
21st Birthday
Cheers Birthday
Golfing Par-Tee Birthday
Tata Support
Football Birthday
Over the Hill Birthday
Flamingo Birthday
Will You Marry Me
Wedding ~ Bridal Shower ~ Engagement Party ~ Newlyweds
New Baby ~ Baby Shower
Happy Anniversary
Welcome Home
Graduation
Prom ~ Homecoming
Retirement
Realtor Open House ~ Welcome to your new home!