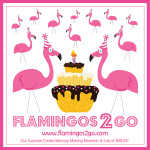 Looking for a fun & unique part-time business? Can flamingo flocking be a business?

SMALL BUSINESS OPPORTUNITY PACKAGES



Our business brings smiles to thousands of people! If you are interested in starting your own Yard Greetings business, consider joining the Flamingos 2 Go Team!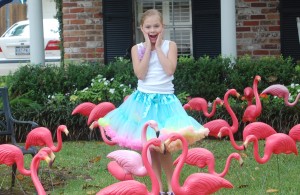 Home based businesses are a lot more common than when I started in 1999. Many business aspects have gotten MUCH easier. Traditional business & marketing has had a huge paradigm shift since then.  In that time, we have learned & experienced A LOT, much of it through trial & error. There's no reason to re-invent the wheel unless you want to spend plenty of time learning without any help.  You may spend $5000-$8000 to buy into other small business opportunities, but do not have the experience behind them.
One of the most important things we are looking for are entrepreneurs, stay-at-home moms & dads, other business owners who want to expand what they offer, but they must have INTEGRITY. Ethics are absolutely integral to be any part of the Flamingos 2 Go team. We have old fashioned values where your hand shake is your word, and you stick to it.
There are multiple business opportunity packages because there is not a "one size fits all" perfect business. You may want to invest more up front & reap the benefits quickly; you may prefer the lower start-up package, go more of the DIY route, and grow the business slower but at your own pace & less investment. We are happy to build a CUSTOM BUSINESS OPPORTUNITY PACKAGE just to meet your unique business goals.
Let's see if we may be the right fit for each other!
Do you want to have a built-in, experienced team to help you?
Would you prefer to have regular, ongoing guidance in how to start up your business, and best practices in growing it the first year?
Do you want someone to help you with your business launch?
Would you like assistance with marketing?
Do you want to dedicate a specified amount of time to building a successful part-time business & making it profitable very quickly?
Are you prepared to make an investment to start up your new business endeavor?
If you answered YES to all of these questions, you are a strong candidate for our Dedicated Affiliate program.
If you answered NO to any of these questions, you may be a better fit for our Independent Distributor program.
Ready for more information? Please fill out the information request below!
Potential Part-Time Independent Area Managers Needed In The Following Areas:
Yard Greetings Katy & West Houston
Yard Greetings Sugarland – Missouri City – Part of Katy
Yard Greetings The Woodlands – Spring – Conroe area
Yard Greetings Pearland & Missouri City
Yard Greetings Deer Park – La Porte – Pasadena – Baytown
Detailed requirements:
This is an "as-needed" position based on when orders come in & deliveries need to be made. Sometimes this can be a challenge because of the non-traditional & flexible work schedule. The customer service side only takes a few minutes per order, and the deliveries may take up to 30 minutes to set up. It is a great part-time position that pays well when you consider the small amount of time worked per job.
Talk with clients when they call you or submit a Reservation Request.
Take the orders & send an invoice to each client.
Prepare the signs.
Deliver and pick up the displays.
Clean the signs & stakes.
Leave a card explaining the details of the rental and Flamingos 2 Go postcards.
Take photos of each display
Post the photos on Facebook the same day as the delivery or by the next day.
Upload photos to our website photo gallery or email them to us
Send a thank-you note to each client within 2 days of the delivery.
Keep the displays clean & safe.
Keep an updated Excel spreadsheet of the Sales & Commissions paid. Send to us every month by the 5th of the following month
Compensation:
Paid by order: Between $15-$50
You provide your own vehicle, pay for your own fuel (that is calculated in to the order commission)
Sign a contract that includes specifics such as a non-compete,
We will pay your commission either once a month or twice a month, whichever you prefer!

You Can Also Earn Bonuses!
If you are interested in any of our business opportunities fill out this form:
————————————————————————————————————————————————————————————-
A little bit of my history:
I started when my first son was just a baby. He went with me everywhere. We delivered storks & flamingos. I actually did the set ups while he was in his car seat. Then baby #2 came along. They both went with me everywhere, and would be in the car – with the air conditioning on most days here in Houston – and would either nap, watch me or play with small toys. I could set up delivery times where it did not interfere with boys' schedules, or require me to take them out at night. For me, delivering while the honoree was gone during the day to work or school worked best for our lifestyle. When they got a little older, they wanted to help, so they would bring over a flamingo or two, and then gradually, they could not only bring out the signs, but they could install the signs, and do a nice layout. Now that they are teenagers, they can do it all on their own!
One of my points in sharing my history with you is to show you that you can do this, even with a new baby, toddler or multiple kids! The sole purpose of me starting the Yard Greetings business was to have a little extra income to initially help with baby expenses, which turned into kid expenses. Now I have two teenagers, and I can tell you high school activities are expensive! I should have appreciated the lesser costs when they were little. We are looking at how to send them to college. It is up to me to provide that income.
I have a simple philosophy that applies in the Yard Greetings business or really in life. Try to make someone smile every day. Do it with integrity. We treat every client order like I would be setting up for my mom, and want to do it extra special. I still get the "rush" when I hear how happy the guest of honor is when they find their surprise!
Contact me for further information on these special Yard Greetings Business Opportunity Packages. I would love to help see if it is the right fit for you & our flocking crew!
Have a wonderful "flocking" day!
Chris Ann Dale
Chief Executive Flocker
In the meantime, start brushing up your business savvy with some wonderful reads & creative graphics I really recommend!
She Means Business by Carrie Green is EXCEPTIONAL! It is a wonderful book and audio book to really help you get into the right mindset.
The 5 Second Rule By Mel Robbins is another outstanding book! I enjoyed the Audio Book tremendously & gained some valuable insight.
Find gorgeous creative fonts & graphics to build your business brand at Creative Market!