Look who is 50 & FABULOUS!!!!!!!!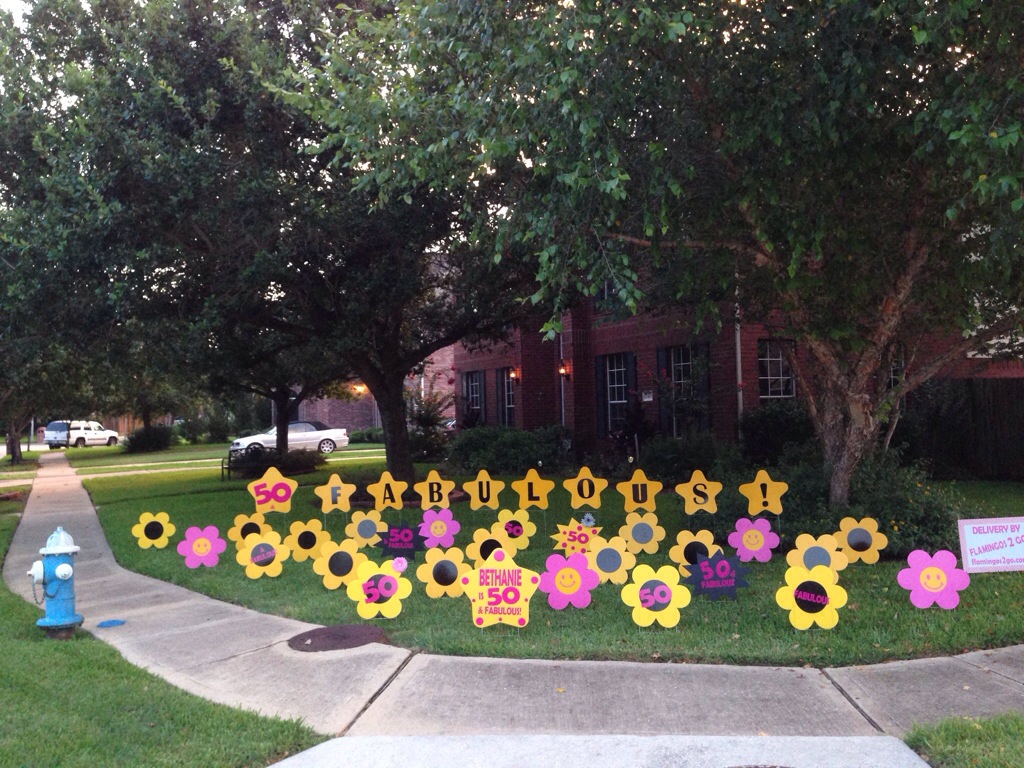 I am so excited! I just returned from decorating the yard for one of my best clients & favorite friends!! Her sweet husband gets kudos for making sure he reserved me & to do something fun, positive & NOT buzzards & over the hill! Haha!!
Check out my brand new bright yellow 50 & Fabulous theme!!! The star lawn letters steal the show, although the yellow sunflowers with pink lettering are just adorable. The birthday girl's favorite flower is a sunflower, so I really hope she loves them!!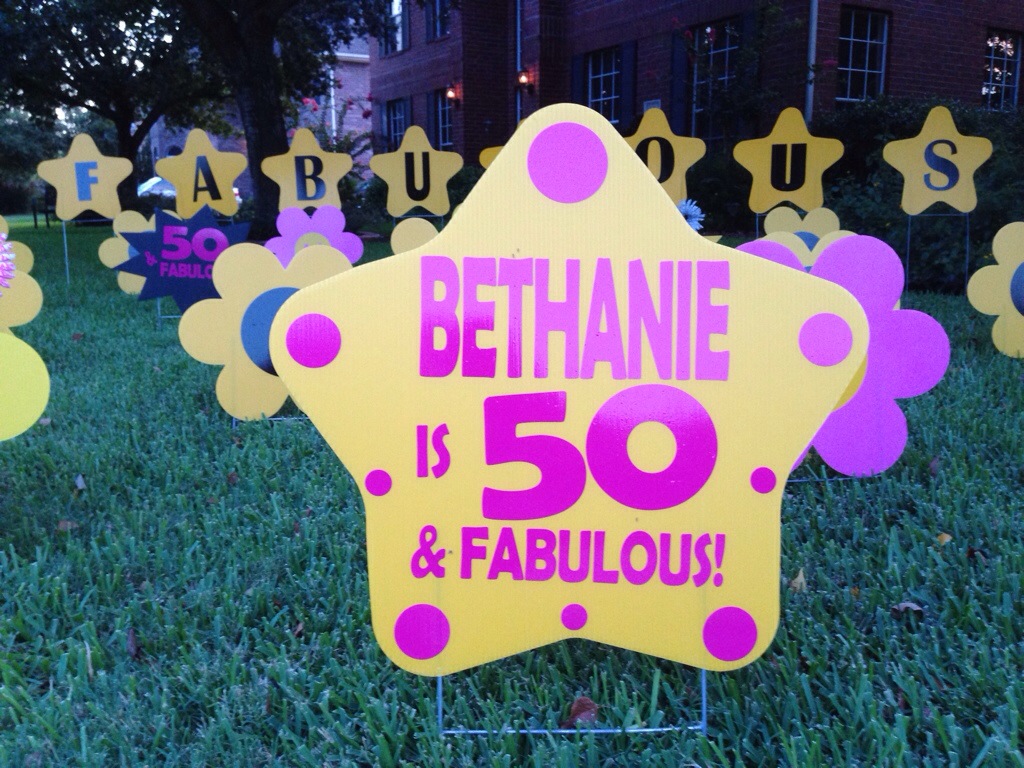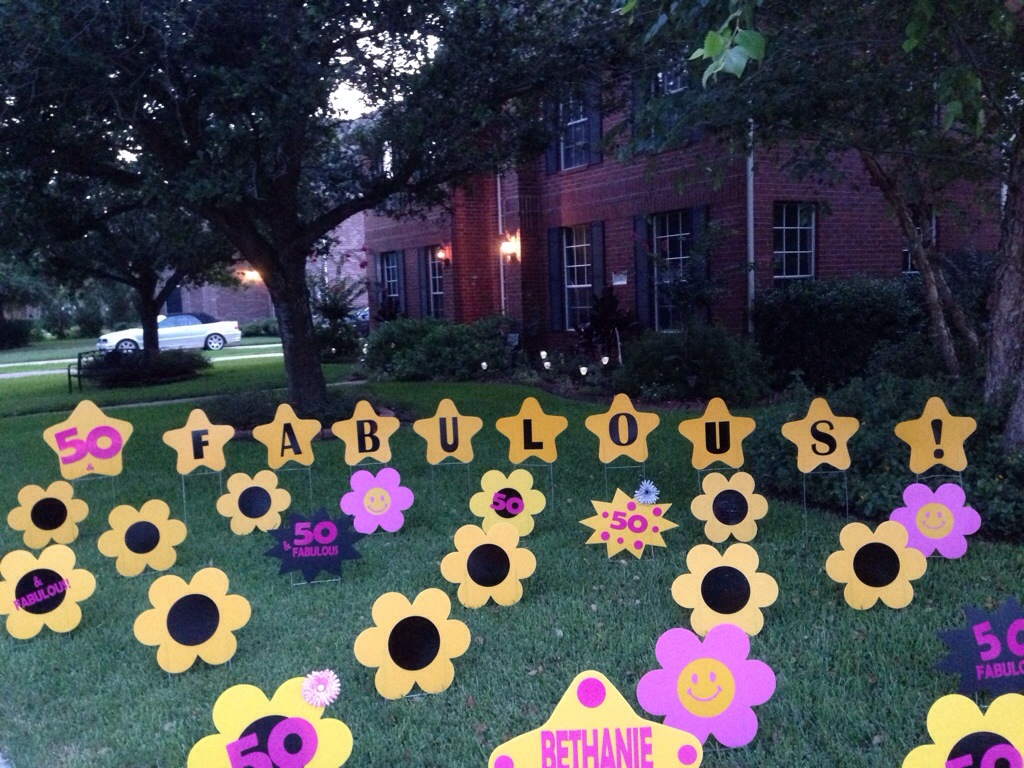 We're hoping her daughter is able to record her driving up!!! Come on Bethanie-I cannot wait for the birthday girl to get home tonight!!!
-Cheers!!!
Chris Ann