Wow! Graduation season was the BEST ever!
We had the honor of surprising more grads than any other year! We even doubled the # of grads from last year!!!
Here are some of the wonderful action photos of Graduation Yard Greetings! This will be multiple posts because there's just too many wonderful grad photos to share!!! I hope you'll tell us which ones are your favorites!
Abby & her gorgeous custom photo sign!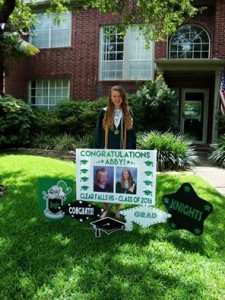 Macy Is Baylor Bound!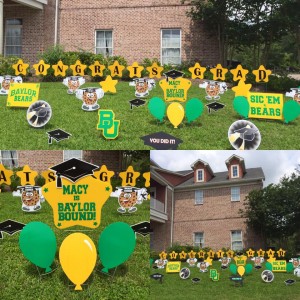 Hyde Senior Reunion!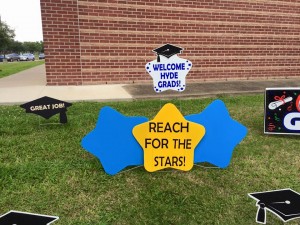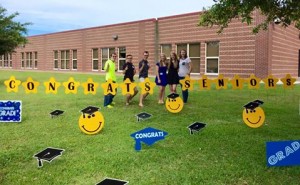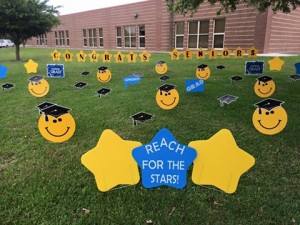 UHCL Grad-Katherine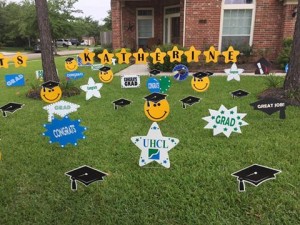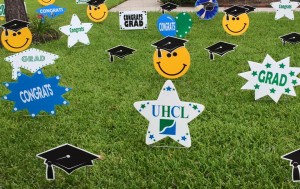 Aggies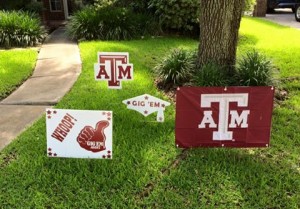 Shelby is LSU Bound!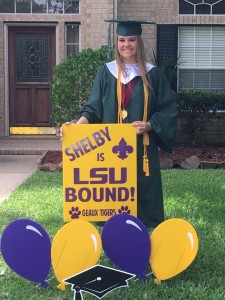 "Congrats Kaylnn" Yellow Star Lawn Letters with Clear Falls HS green/black/white grad signs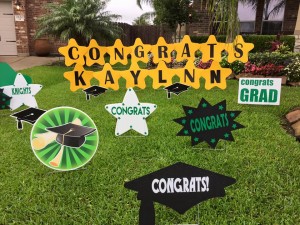 "Congrats Grad" Red Star Lawn Letters with awesome red accents & cheery yellow grad smileys 🙂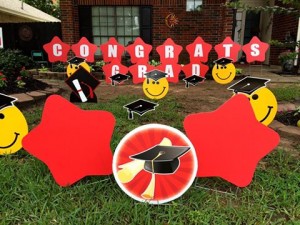 Music for Madison! The Clear Falls grad!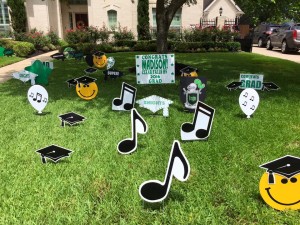 Clear Brook HS grad with "Congrats Grad" yellow stars and red/black stars & balloon accents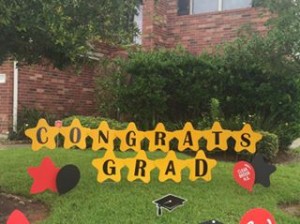 We will post more to come!! Almost every one of these yards was done with lots of rain before, after or during set up! It has been the rainiest grad week we've ever had! I think they all still turned out great 🙂
~Cheers!
Chris Ann, Meggan, Kristin & Kristi