Custom Volleyball Signs!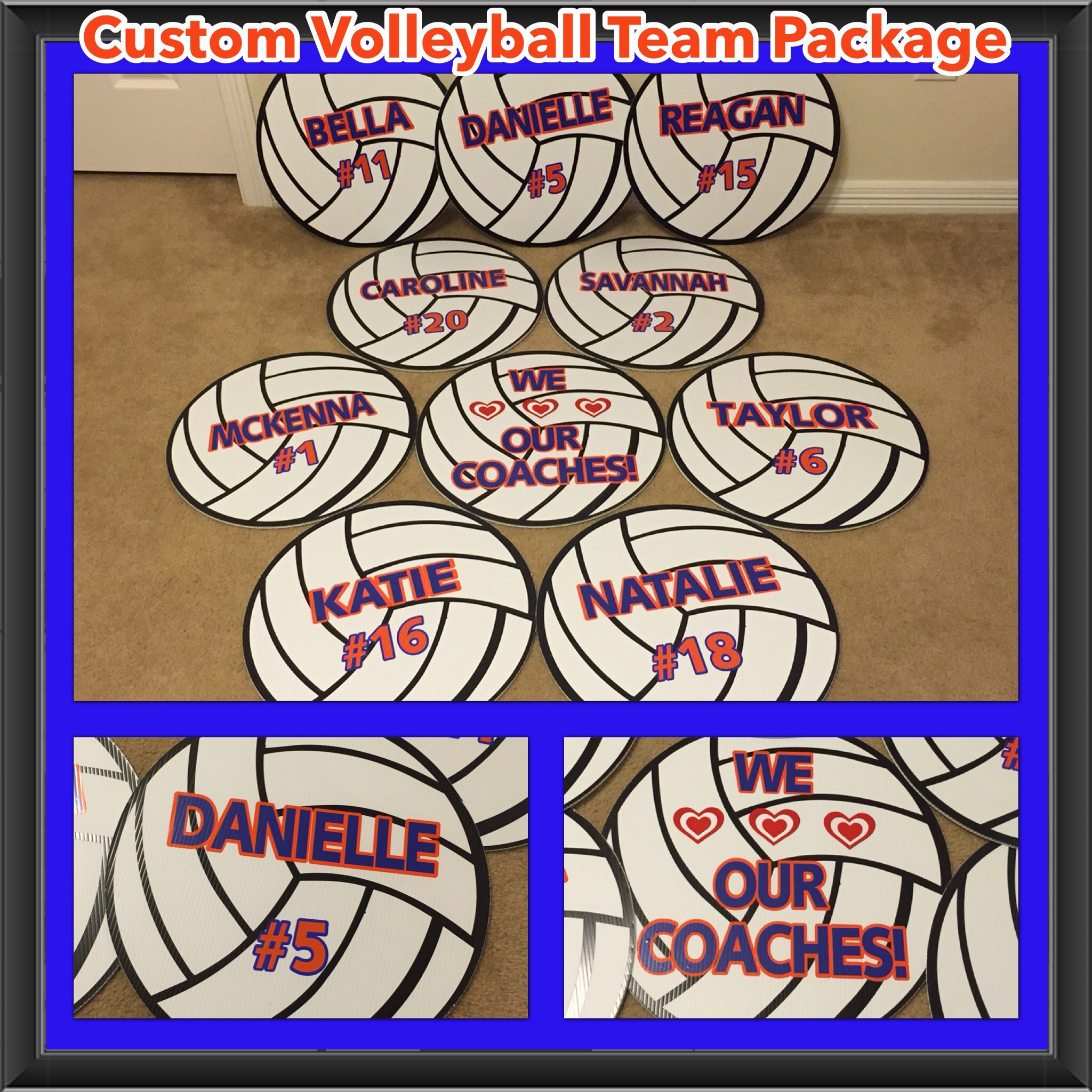 You may not realize it, but we can do a lot of things other than flock your yard! We had a sweet mom, Tina, order 10 volleyballs for her daughter'a volleyball team. She wanted to be able to use them as door hangers when the girls were away at tournaments on their hotel doors-and then can play double duty by hanging out in their yard at home.
We don't normally offer two layered colors, but we were up for the challenge! The team colors are blue & orange. I played around with the combo to see what looked best, and Tina did a vote at work to choose between blue or orange as the top color. As you can see, blue won!
Then Tina was thinking how nice it would be to include their player # so I added those on & swapped the colors.
Here's the volleyballs on the hotel room doors at their recent tournament in New Orleans: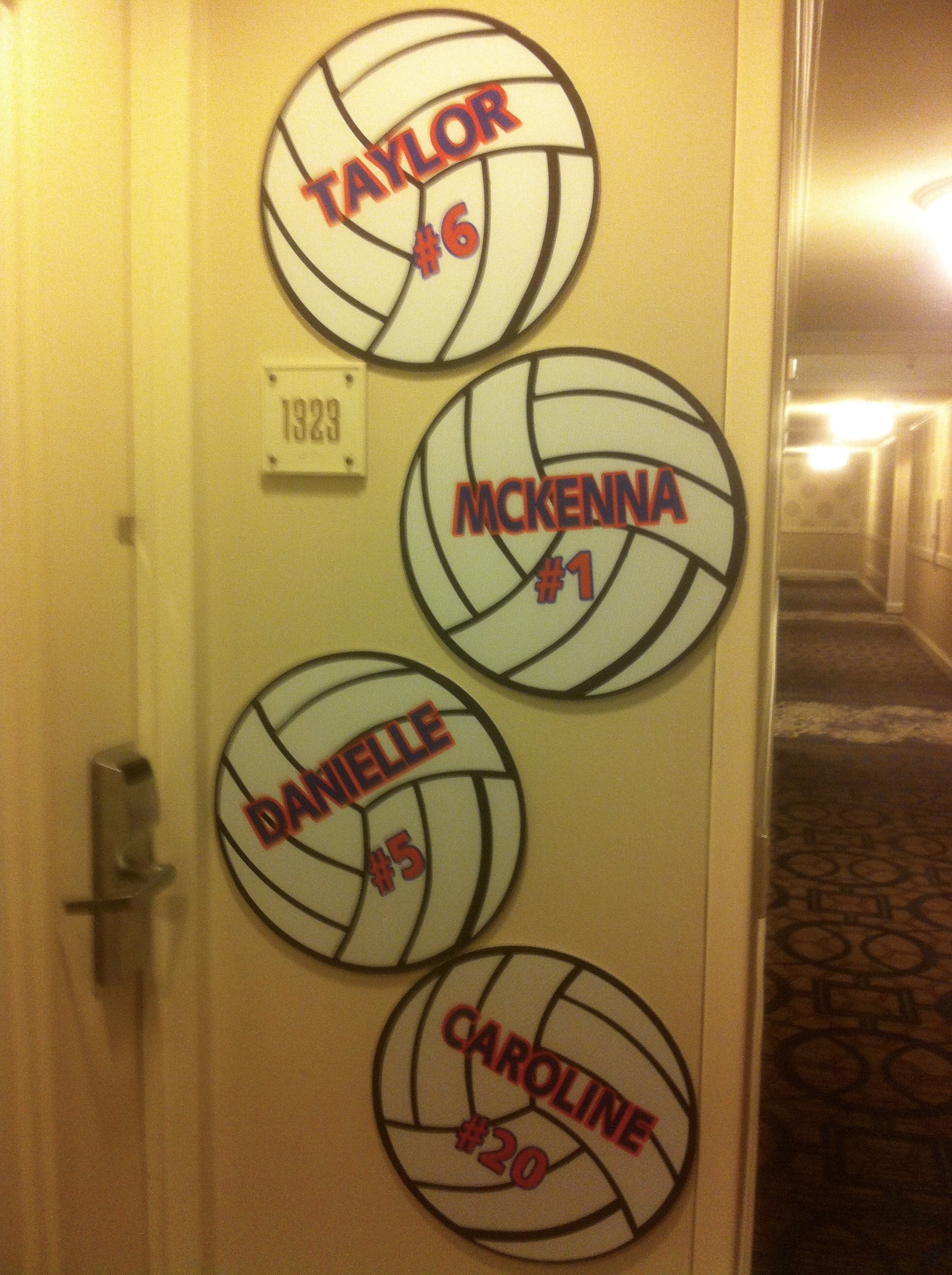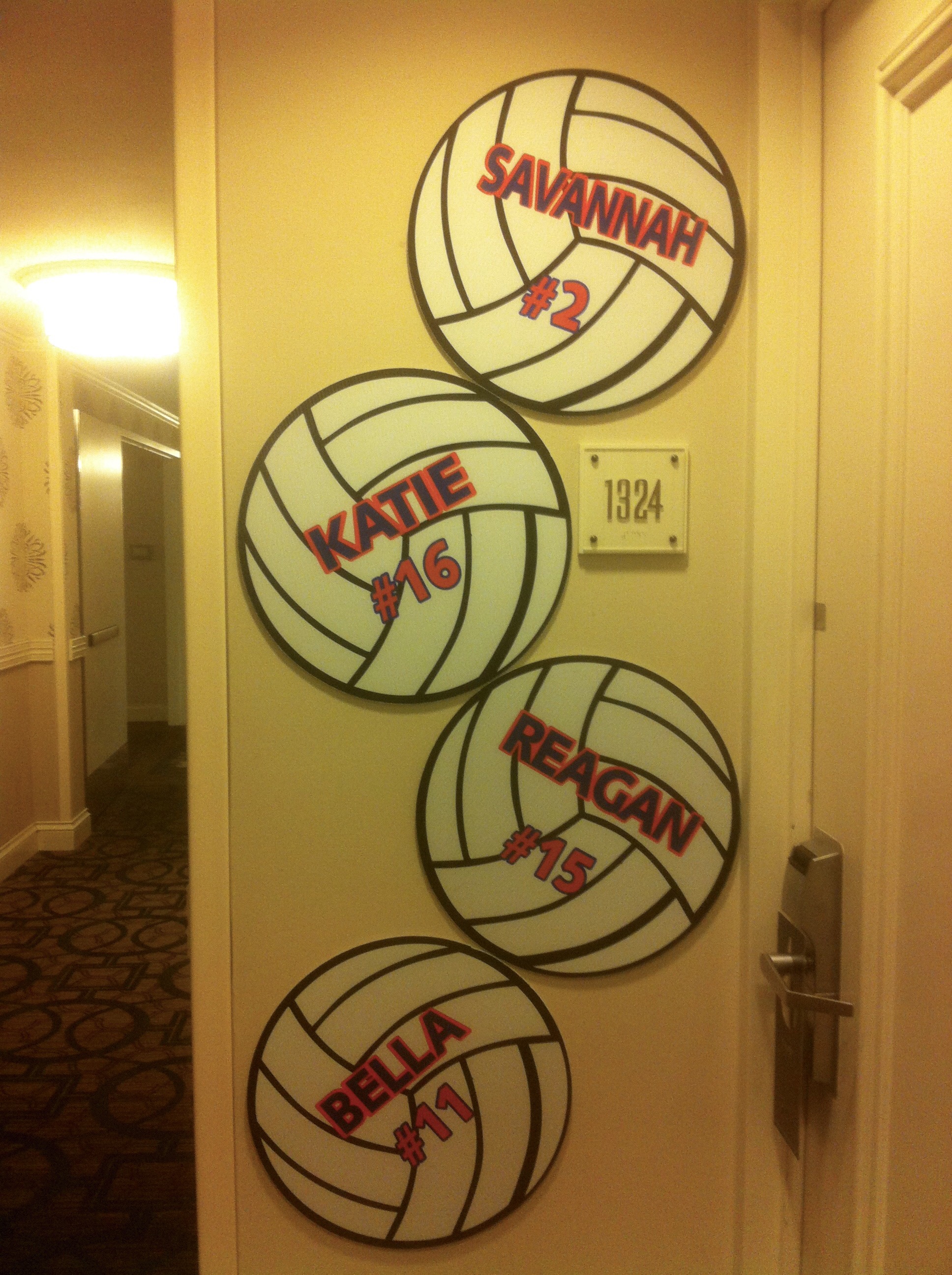 I am still waiting on a photo of the team with their custom volleyballs. I think that will be so cute!
These custom volleyballs were a lot of a fun, creative challenge! If you have a team looking for some team spirit signs, we have some other great ones, too.
Volleyballs (of course)
Basketball
Baseball
Softball (advance notice required)
Soccer
Tennis
Golf
Karate/Black Belt
Get the orders in about a month prior to needing them. The bigger the order, the longer it takes to create these great masterpieces.
We've even made custom shapes such as drama masks for the Clear Creek HS Drama Club. It's a lot of fun!
?Cheers! ?
Chris Ann, Kristin, Meggan, Regina & Kristi