Flip Flop Birthday for Yin!

We were so excited to add a few custom decorations for Yin's 8th birthday for her Flip Flop Theme!

The mini package we designed turned out fantastic! We made four pair of flip flops & mixed in four pink flowers & bright girly colored birthday signs in hot pink, lime green, light pink, purple & a little yellow.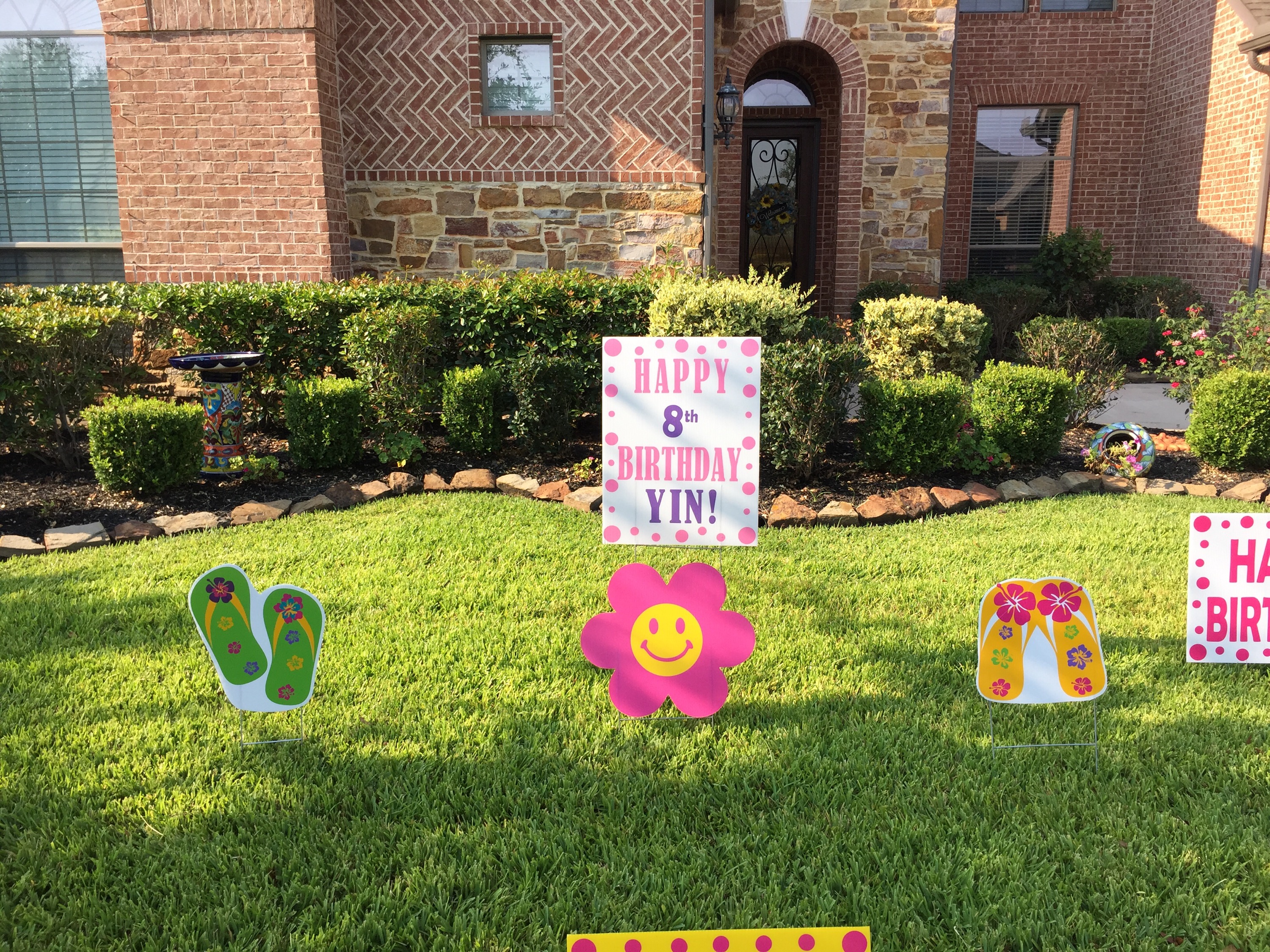 The birthday girl even had a personalized sign!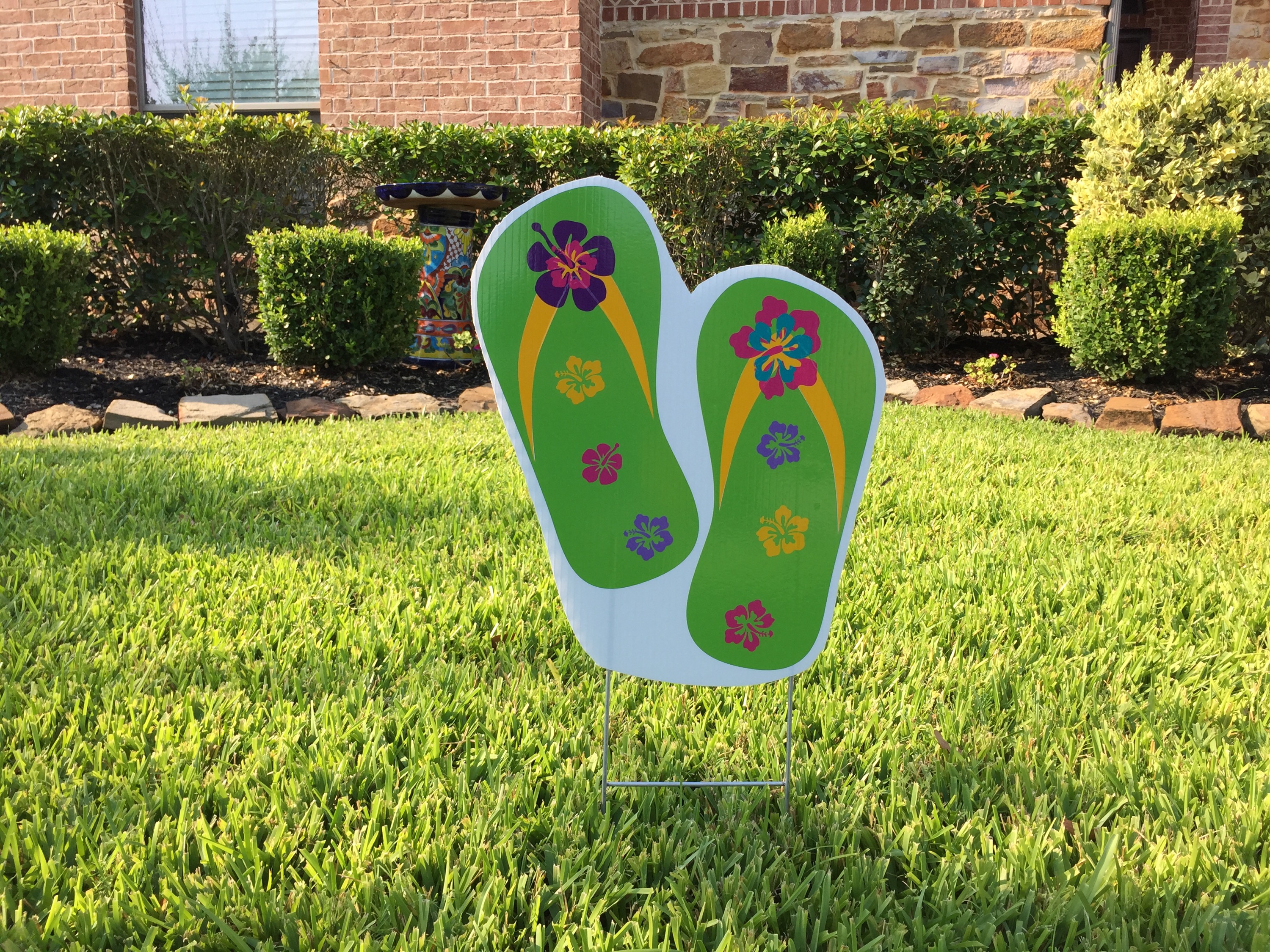 I think this theme would also look absolutely adorable with a flock of flamingos, and would really scream summer fun!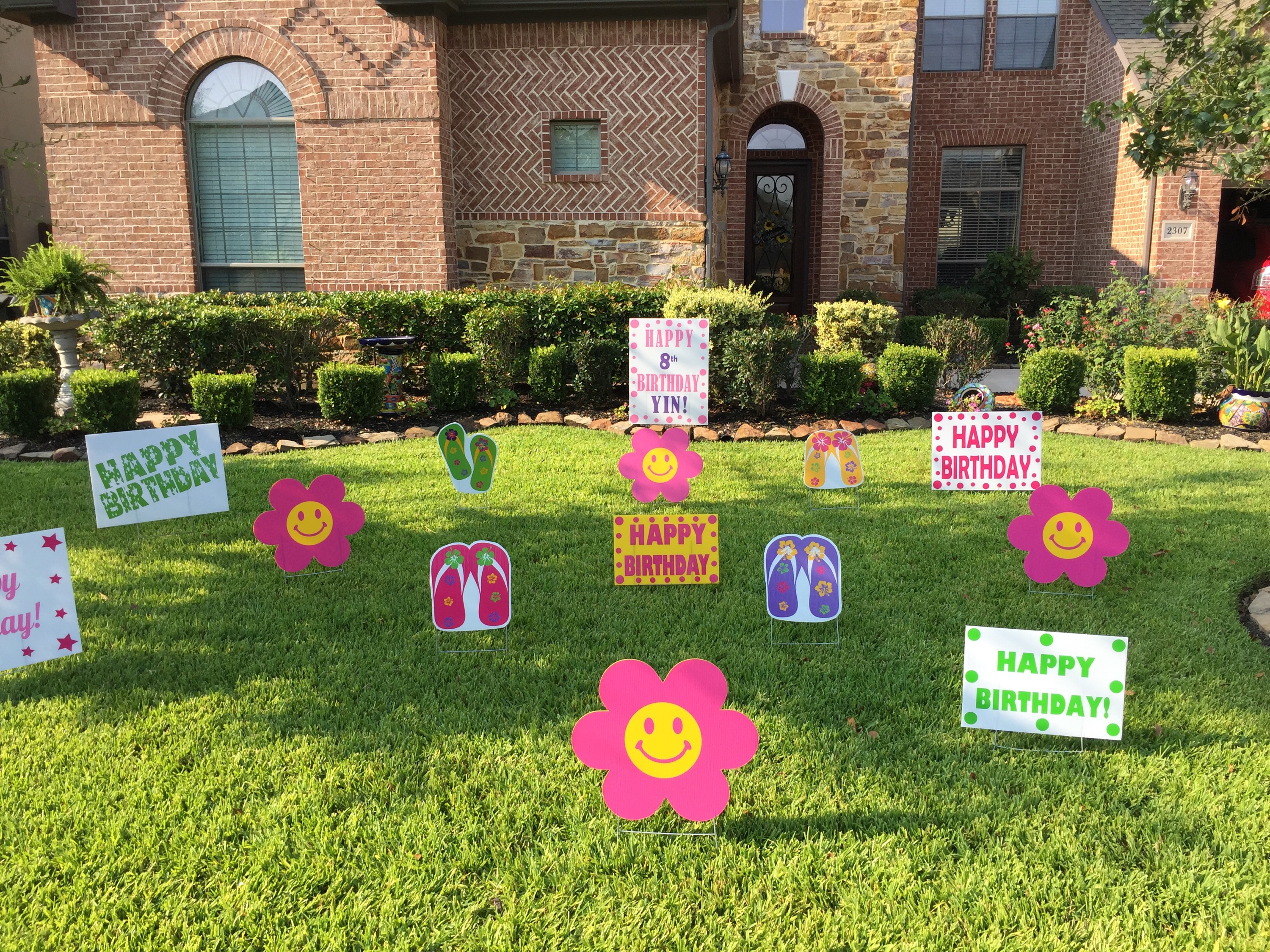 Which decoration is your favorite?!!!
Cheers to Summer!!!!
-Chris Ann, Kristin & Meggan