GREETINGS!
Can you believe Father's Day is coming up THIS Sunday?! We've got a few ways to help you make it great for that special guy in your life!
Our Father's Day Yard Displays are so much fun! Tell the world, or at least the neighbors, and get a great reaction from Dad. Go check out the Father's Day page. Which theme is your favorite?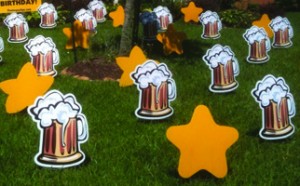 Beers & Cheers to Dad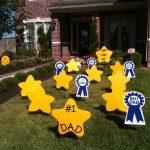 Blue Ribbon Dad
First Place Trophy Dad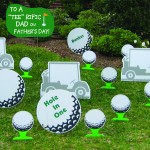 "Tee-Rific" Dad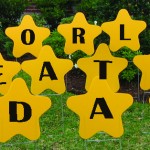 "Star" Dad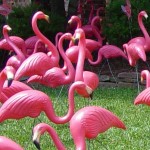 Flocks of Love To Dad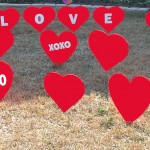 We Love You Dad
HAVE DINNER AT HOME
Skip the restaurant scene this year and do something that will be extra special at home.
Set the table with a theme…play on one of our themed yard displays for extra fun.

Place a "Reserved" Place Card in the honoree's spot…take a piece of cardstock paper, fold it in half long-ways & write their name & any special message. They can also make a special place mat with paper.

Don't forget silverware & napkins on the table! Look up special ways to fold the napkins (can be paper) into fun shapes.

If you have kids-have them be the host/hostess, waiter/waitress & chef. They can make a menu on the computer or hand write one. If you have a dry-erase board or chalkboard, write the menu on that.
Be sure to:
Welcome Honoree

Offer the menu

Take the drink order

Take the meal order

Optional: Prepare food-depending on age of kiddos

Bring meal out on plate or set food to the table if serving family-style


Be sure honoree has everything he needs

Clear the dishes

Bring out dessert!
Don't forget to snap a few photos of the entire process!
MENU IDEAS
You are going to LOVE our scrumptous menu ideas!
Chicken Kabobs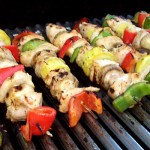 Grilled Corn With Chipotle Lime Browned Butter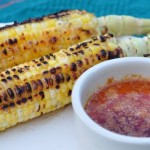 (I have this recipe if you would like it)
Homemade Lemon Limeade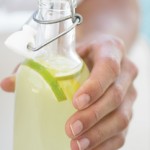 Sounds delicious, doesn't it?! But I can't forget dessert!
How about a Burger Basket!!
Cupcakes, Brownies & Cookies, Oh My!!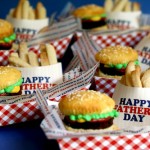 Thanks to one of my super favorite ladies, Bakerella for this adorable treat! She has all of the "How-To" instructions on her website.
"Super Dad" Pops!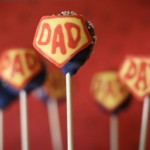 Another great treat by Bakerella, these "Super Dad" Pops are something you won't find in any store. Give them a try. The edible food markers make this easier than you think! See Bakerella's "Super Dad Pops How-To" Instructions.
"Smiley" Pops!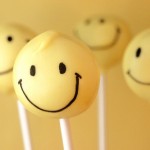 How great would it be to have a Smiley display and have "Smiley" Cake Pops! There are plenty of ways to incorporate smileys into any dinner celebration. Here's the Bakerella "Smiley How-To" instructions.
"Sno Cone"

Pops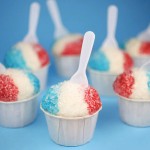 Nothing says summer like sno-cones!! It will bring back memories of old time summer. But these are no ordinary sno-cone! They are really cake!! I just love Bakerella and her ideas. Get the Bakerella "Sno-Cone Pops How-To Instructions."
PRINTABLES
Do you or your kids need some help with some crafty ideas? Here are some great ones:
Family Fun-I love the Father's Day Crown & the Tool Gift Card Holder!
Catch My Party – Get "Super Dad" Printables! superdadprintables
There are several more at Catch My Party so look around!
I get quite carried away when I start planning a celebration! I hope it has given you some inspiration for you to go out and make it a unique & super special Father's Day!
Don't forget….please comment on your favorite Father's Day Yard Display! I would also love to hear what menu ideas you have!! Please feel free to Share my blog on Facebook, Google+ or anywhere else!

Cheers!
Chris Ann