I had the pleasure of deliving a stork for baby Kimber last year. Her sweet grandmother contacted me this year & told me Kimber's first birthday was going to be a Pink Lemonade theme, and could I make the yard match? It sounded like such a cute party theme!
After getting sucked in on Pinterest (that site is such an awesome source for inspiration), I had a great feel as to what I had in my inventory that would be super fun & go well.
Introducing out Pink Lemonade Yard Decor Theme!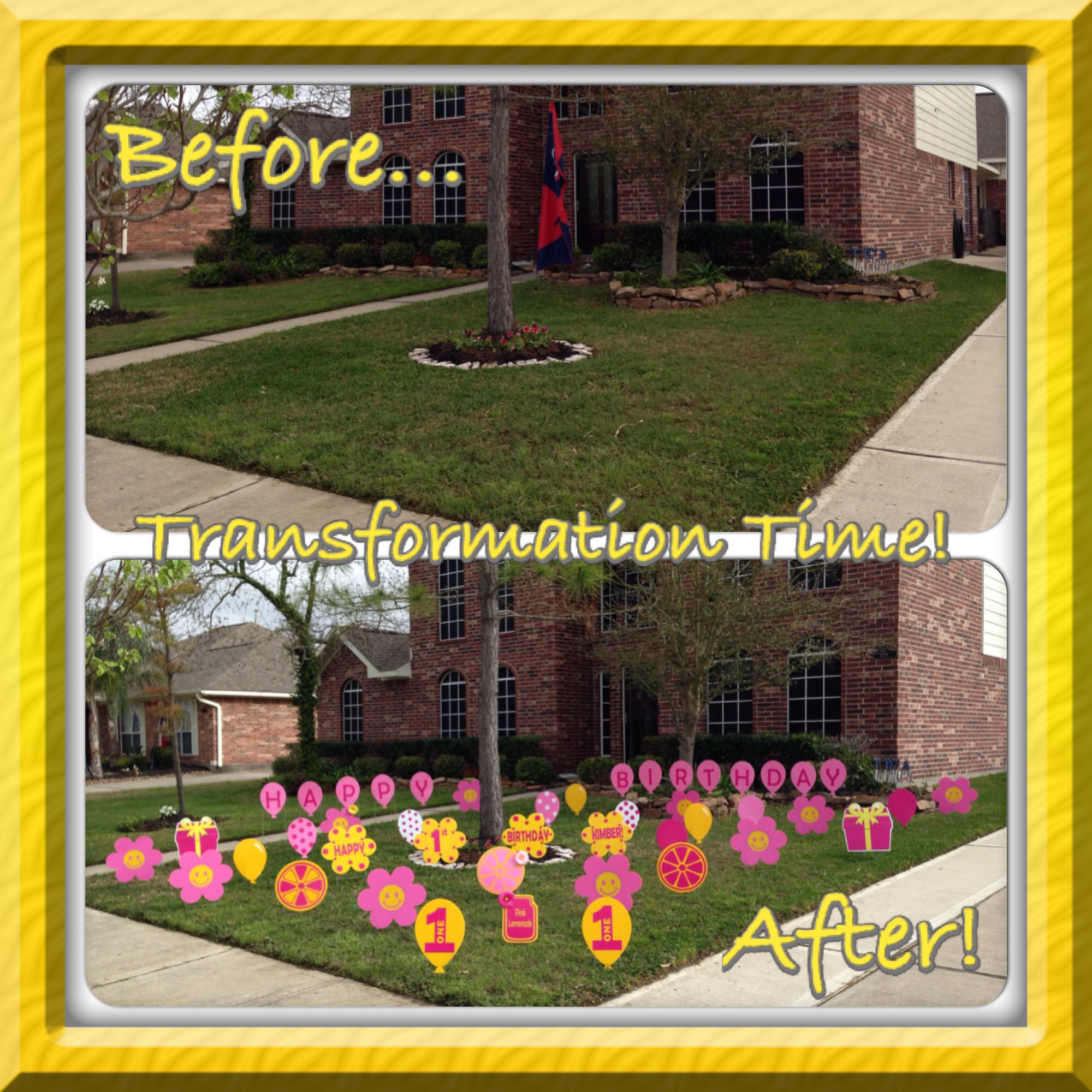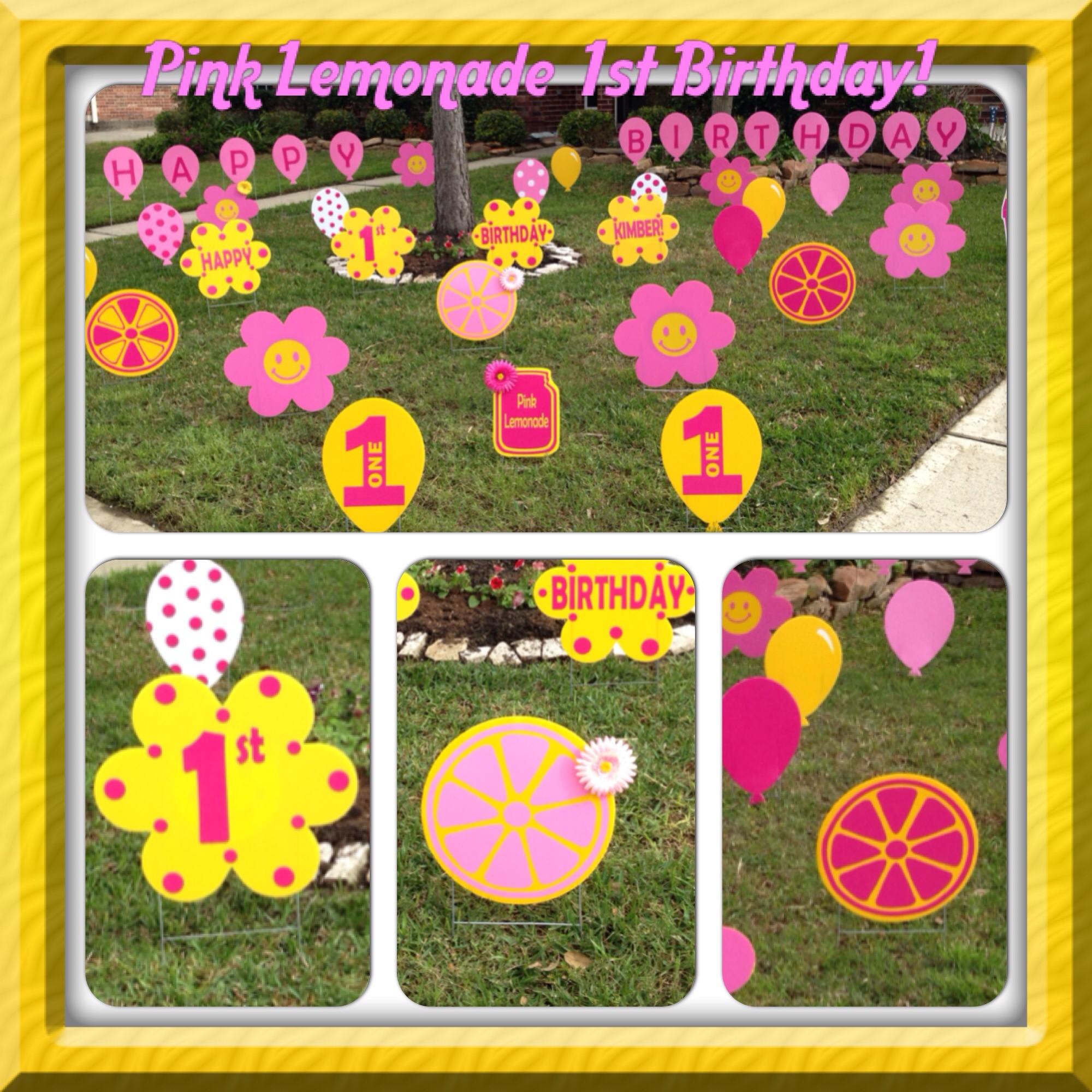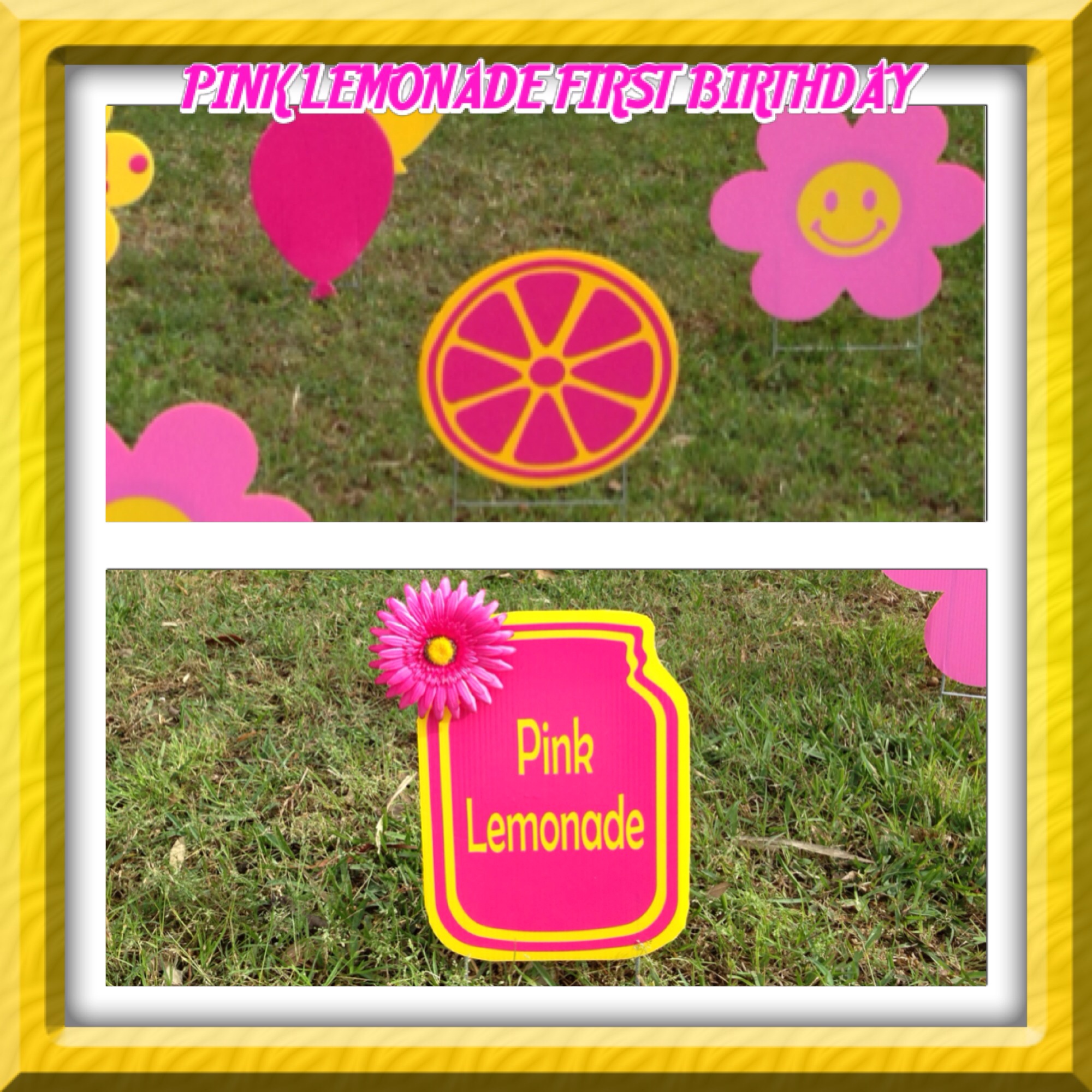 Here's what was used :
• Pink "Happy Birthday" balloon lawn letter set
• Pink Smiley Flowers
• Light Pink Balloons
• Hot Pink Balloons
• Yellow Balloons
• Pink Presents
• Decorated balloons with polka dots
• Yellow Balloons with custom "ONE" hot pink lettering
• Yellow Message Phrase Flowers "Happy 1st Birthday Kimber!" In hot pink lettering
• Lemon Slices in yellow (duh) in light pink & hot pink
• Mason Jar in yellow with hot pink accent
I think it turned out so cute that I am ready to throw a Pink Lemonade Party! Best of all, Kimber's family, especially Grandma, was thrilled with how it turned out!! I am hoping for a photo of Kimber in the middle of the yard. Fingers crossed!!
This was a fresh take on all of the typical licensed birthday themes that are SO popular with the kids. Hopefully, there will be others that like this theme & want us to decorate their yard in pink lemonade!!
-Cheers!
Chris Ann