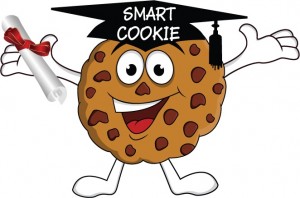 Introducing my awesome new design, just in time for graduation season!!! Welcome Smart Cookie!!
Everyone is supposed to bring something to a party, right? For all the graduation parties you'll be attending, let us bring the cookies!! The new "Smart Cookie" collection promises to make young & "young at heart" grin from ear-to-ear. Pre-K, Kindergarten, High School or College…our yummy smart Cookies will be the PERFECT GIFT.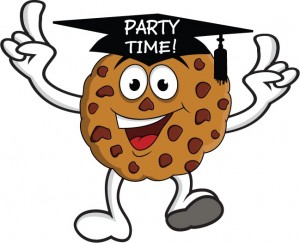 We'll be sure to bring a few side items, too…graduation hat signs, "Congrats Grad" signs & even balloons-real mylar balloons or balloon signs-if you would like.
Since this is a brand new collection, be sure to order your Smart Cookie Yard Bouquet very soon! There are limited quantities, and when they're gone, they're gone!!
I think the Cookie Monster would approve. What do YOU think?!!!
Cheers!!
Chris Ann