Please Welcome Our New Flamingo Mascot!

We are so excited to finally introduce to you our new flamingo mascot! She has a quite a bit of personality! Notice those adorable eyelashes, fancy legs & fluffy tail feathers! We think she is going to be a great team member & Flamingos 2 Go representative!

There is one important thing missing: She needs a name! Would you like to help name her?
CONTEST TIME!!!
Let's have a contest! Suggest a name in the comments, share the post with friends on Facebook, Twitter or Instagram. Please be sure to read the other name suggestions prior to yours. If the same people suggest the winning name, the person who posted first will be the winner.
As a thank you, we've got a great gift package! We've rounded up an adorable flamingo tote bag with a dozen flamingo lollipops & a fun flamingo cup ready to give away!* Over $30 in goodies!
Flamingo Tote Bag ($24.99 Retail Value)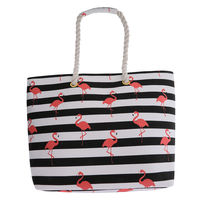 Flamingo Lollipops ($6.00 Retail Value)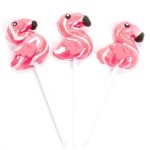 Flamingo Cup ($2.49 Value)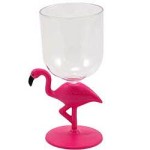 *Contest rules: You must suggest the name in the comments or on Facebook, SHARE the post with friends on Facebook, Instagram or Twitter. You must be 18 years old or older; a resident of the United States. The winner will be responsible for picking up the free gift. No warranties are made on any item received. This is just a fun little contest!
We cannot wait to see the names & get this sweet flamingo a proper name! Thank you in advance for helping name her!
Cheers!
Chris Ann, Kristin & Meggan