Pay Now!

Pay for your yard display rental by selecting the confirmed theme below.
Please only pay for your yard display rental after your exact price has been determined. if you pay prior to us confirming your rate, please know you will still be responsible for any variance.
We process credit card payments online through Square.com. You may pay with your Visa, Mastercard, American Express or Discover.
Select which display you are renting:
Please put display details in the Notes area during the checkout process. You will be directed to our payment section in a separate window through www.Squareup.com.
Your guest of honor is going to love their yard full of fun! Thank you!!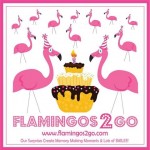 Servicing the Houston, TX area including the following communities: League City, Clear Lake, Seabrook, Kemah, Friendswood, Dickinson, Pasadena, La Porte, Deer Park & other neighborhoods as needed.