New Teenager Warning! Beware!
There's a new teenager in the house! Uh oh! Warning! This is one of our original themes that has always been  popular!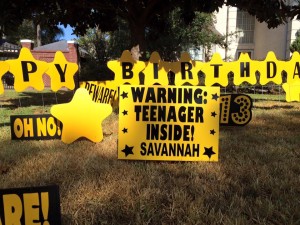 The yellow & black caution colors help everyone see the message in the yard. There's even an official sign: "Warning: Teenager Inside!"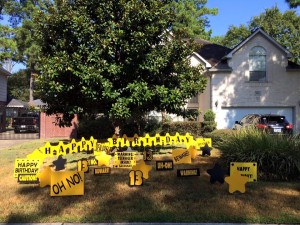 The "Happy Birthday" star lawn letters add a nice touch to all of the warning related signs. There's even a few "13" signs in there! It's a really fun way to celebrate any teenager's birthday, boys & girls alike!
Do you know anyone turning 13 soon?! Let us know & we can get this warning theme reserved for them!
Cheers to 13!!!