Happy June, everyone!
This year is flying by so quickly! It is already time to celebrate Father's Day!
Here are some of our awesome Father's Day yard greeting themes. Any dad, husband, grandfather or father-figure would love to be surprised with any of these! Which one would be your dad or husband's favorite?!
Looking For Father's Day Decor or Father's Day Yard Greetings?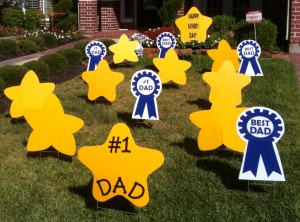 Blue Ribbon Dad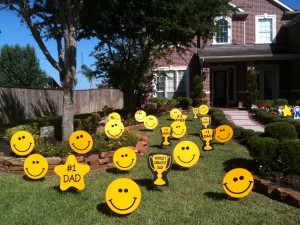 Trophy Dad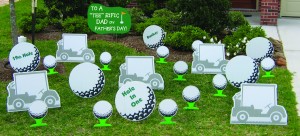 Tee-Rific Dad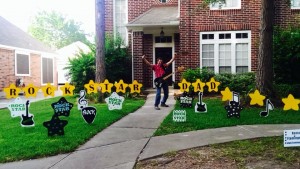 Rock Star Dad!

World's Greatest Dad
Super Dad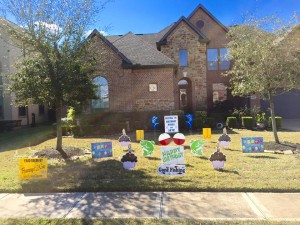 Gone Fishin'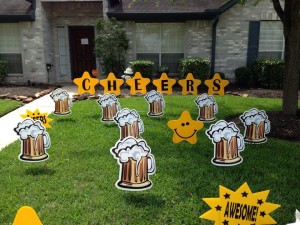 Cheers For Father's Day!
How it works:
We will deliver on Saturday-the day before Father's Day-sometime during the day. We can work with you to arrange a good time window where the guest of honor will be away-or you can keep him inside the house. Then he can come home to his huge surprise! Even better, you can make sure to video his reaction upon his arrival! I promise-this is THE best present you'll ever give him! The reactions are priceless. We will leave the lawn decorated all day on Father's Day, and return on Monday to pick u everything. We do ask that the lawn NOT be serviced during the rental period (it always damaged signs).
We only have one set of each theme, so if you are considering using us for Father's Day, please get your order in quickly! Interested? Fill out  a Booking Request Form & we will get you a rental quote as quickly as possible. Use the comments area to give us any special notes, describe which theme you are looking for, etc.
I'm excited to see how many dads, husbands, grandpas & father figures we get to surprise this Father's Day!
~Cheers!
Chris Ann, Kristin, Meggan & Kristi