I am in love with this girlie girl pink graduation display!! You can't get much girlier than this!!
This display is called Princess Grad. The giant princess crowns are custom made for each princess. This one is for Princess Chasity!!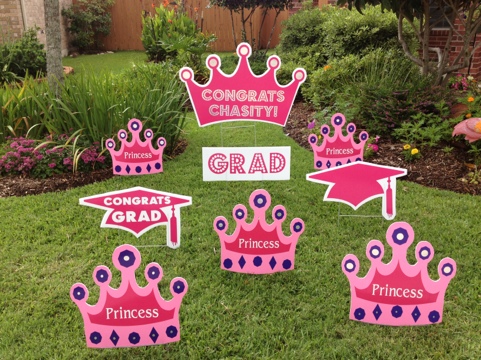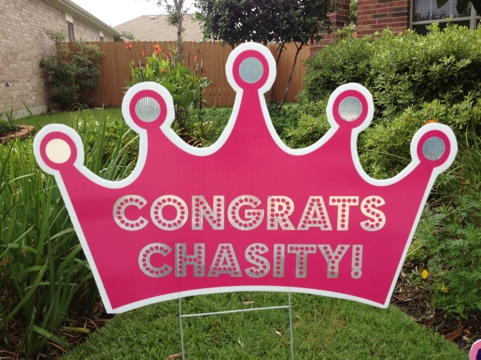 Do you know any seniors graduating? If you do, this is one special display that you will want to share!!
What do you think? We would love to hear your comments.
Cheers!!
Chris Ann