There are probably 100 buzzards roosting around the League City & Seabrook area this weekend! Take a look!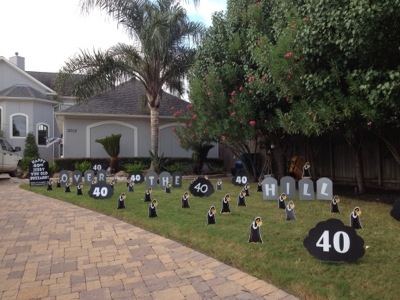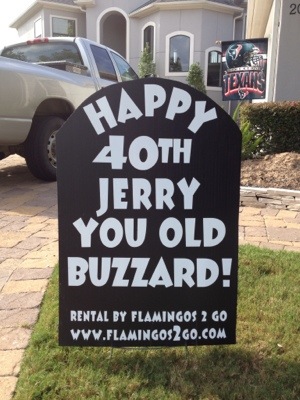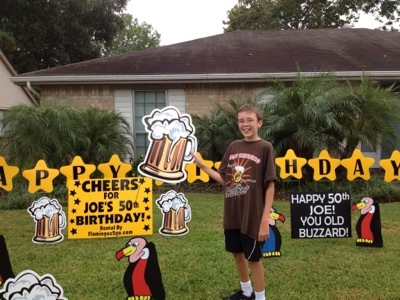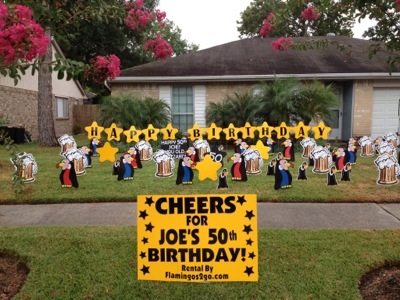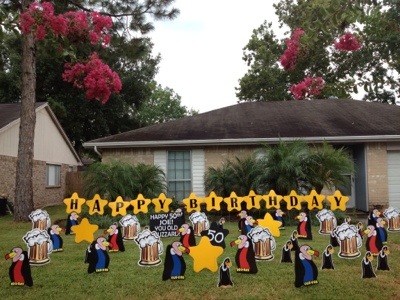 What is your favorite buzzard combo? Over the Hill tombstones? Beer mugs? Happy Birthday stars?
The buzzards & "Over the Hill" tombstones have been tied for our most popular theme (flamingos are of course #1) since we started offering them about 10ish years go. No matter what other themes we add on, clients just love the flamingos & buzzards!! What other themes of ours do you like?
Enjoy your weekend! Cheers!!
Chris